The Jimmy Savile Trust – An Update?
05-12-2014
By Alastair Goggins, Partner and Inheritance Team Leader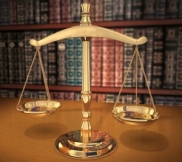 In our Summer Charity Law update, we considered the issues surrounding the Jimmy Savile Trust and the administration of his estate. As some months have now passed it seemed only appropriate to see how matters have developed.
The executors of Jimmy Savile's estate found themselves back in court for a two day hearing last month, joined by the Jimmy Savile Trust, the BBC, NHS, Barnardo's and some of the late television presenter's alleged victims.
The hearing, which took place between 4 and 5 November addressed the Savile Trust's appeal against Mr. Justices Sales' Order made in April of this year. The Trust hoped to replace NatWest as executors and remove the compensation scheme agreed with all of Savile's alleged victims by the executors, which they believed to be wholly inappropriate.
The three Court of Appeal judges, Lord Justice Pattern, Lord Justice Bean and Lord Justice Gloster reserved their judgement, expressing some surprise at the way the compensation scheme works. They referred to the low level of scrutiny built into the scheme to prevent fraudulent claims. The executors were unable to explain how the scheme calculated damages to the satisfaction of the court, leaving it still unclear how the scheme will actually operate in practice.
The solicitors acting for the executors told the Court that of 58 claims which have so far been considered under a controversial compensation scheme, 36 have been thrown out and just 22 accepted. This scheme was approved in April by Mr. Justice Sales. Unsurprisingly the Court of Appeal expressed some concern that the whole of Savile's estate could be swallowed up in legal fees leaving nothing for genuine victims.
There are around 150 claims yet to be processed. The executor's costs take precedence over all other claims on the estate. Victims deemed to be genuine under the scheme cannot receive payment for compensation until all compensation claims are complete and costs paid, by which time the estate pot could be empty. In this scenario, the Jimmy Savile Trust would receive nothing.
The Court of Appeal's appreciation of the scheme seemed to differ to Mr. Justice Sales own view, he described the compensation scheme as a "sensible and pragmatic" attempt at solving a "complex situation". Mr. Justice Sales added that the scheme would allow for "sufficient objective scrutiny" of the merits of compensation claims. That in itself is cold comfort for the charity, which has seen a large proportion of its funds spent on legal costs with no real hope that everyone who is properly entitled to compensation will receive that compensation from the estate.
With judgment reserved, it will be some time yet before a clearer picture emerges.
---
Share this News Story